Mongolian Mutton Cold Storage Installation
Views: 737 Author: Site Editor Publish Time: 2018-05-08 Origin: Site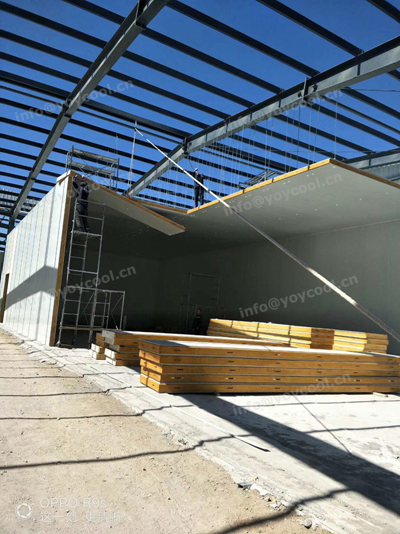 Mongolian mutton cold storage installation
There are five cold rooms in this project , we sent five workers to install , it will cost about one month.
We will finish installation at the end of May.
you can also see the drawing here.
And you can see some videos in the website : https://www.alibaba.com/product-detail/NUMBER-ONE-Cold-room-for-500_60755184435.html?spm=a2747.manage.list.4.5d2471d2TyRb5H
YOYCOOL has the absolute advantage of price , quality and service.