Singapore Cold Room
Views: 812 Author: Site Editor Publish Time: 2018-07-27 Origin: Site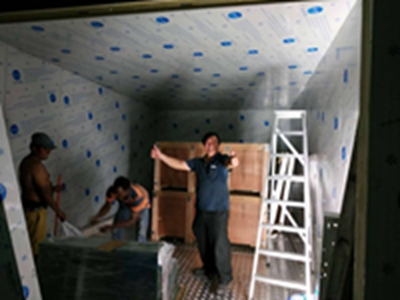 This is a small cold room to Singapore .
Singapore client is very professional on cold room for more than 20 years .
This is our first time cooperation.
Thanks for him to send me these pictures .
That is very helpful for us.
We really hope all of you can send us pictures when you install the cold room.
There are only one small problem and my client solve it .
They only cost one day to install it . Really fast!!!
YOYCOOL IS THE BEST COLD ROOM SUPPLIER IN CHINA . WELCOME TO VISIT US!